The demands made on today's IT infrastructures are growing constantly. The integration of all different kinds of IT subsystems and the introduction of new technologies give rise to an ever-increasing number of complex routines and individual processes, which all need to be automated in a heterogeneous system environment. This process is called job scheduling. Manual control mechanisms, rigid programming or the use of impractical job scheduler tools turn this task into an insurmountable hurdle. Poor maintainability, high development overheads, allied with time-intensive monitoring and troubleshooting, generate huge costs and tie up valuable resources. With the BICsuite workload automation software, the user is able to define and execute complex, cross-system routines with an arbitrary number of sequential and parallel processes in a heterogeneous network. Taking into account resource utilisation and availability, dependencies and priorities, BICsuite starts all the programs required to run these routines as timely as possible.
In the video you find the benefits of professional IT-automation with BICsuite Enterprise Job Scheduling: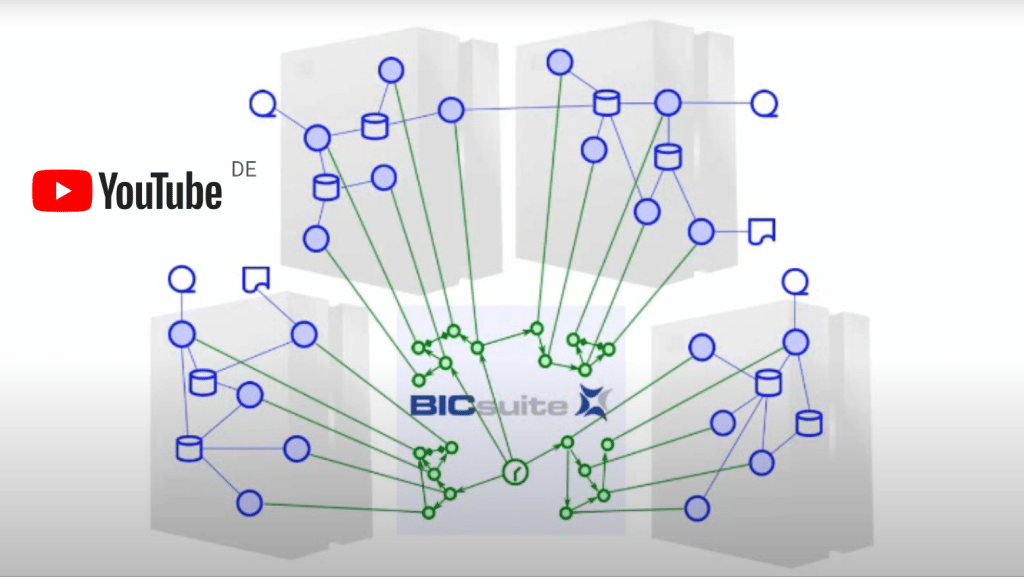 ---
All scheduling tasks under one roof

What distinguishes Workload Automation from traditional Enterprise Job Scheduling?

What does a good Job Scheduler need to be able to do?

Do you have any questions or would you like a non-binding presentation?
---
Explore the BICsuite Highlights: