independIT Integrative Technologies GmbH, based in Schrobenhausen (Bavaria), is a technological leader in the field of Enterprise Job Scheduling. With its key product BICsuite and the open source edition schedulix, independIT lays down ground-breaking standards for the professional automation of IT processes in advanced system environments.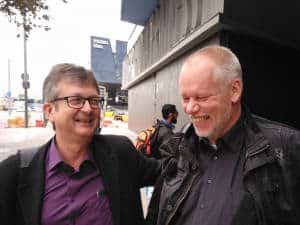 The company was established in 1997 as Topit GmbH by certified mathematician Ronald Jeninga and certified computer scientist Dieter Stubler as a service provider for challenging consulting projects in database environments.
Since 2001, the accumulated experience has flowed into the development of the BICsuite Enterprise Job Scheduling System. The renaming of the company into independIT Integrative Technologies GmbH documents the switch in orientation from a pure IT service provider to a supplier of IT process automation solutions.
Proven technology based on decades of experience
With its core product, BICsuite, and the open source edition, schedulix, independIT sets new benchmarks for IT process automation. The systems developed by independIT GmbH enable IT developers and administrators to easily evolve and customise their enterprise-wide IT architectures when and as required. The high degree of scalability and flexibility ensures that the solutions can be profitably deployed at every phase of projects of all sizes. independIT has been a member of the OSBA (Open Source Business Alliance) since July 2013.
---
Do you have any questions? Please contact us!
---