A software maintenance and support contract is mandatory for BICsuite users. This is also possible for schedulix users in the form of a subscription.
Our support forum is available free of charge to both BICsuite and schedulix users.
For BICsuite software maintenance and support contracts or schedulix subscriptions, we offer four different service levels depending on your individual needs, which can be very different depending on the use of our systems and the size of the company. The service levels are offered for all editions and differ mainly in the scope of the services and the response times of the support. If you use several scheduling servers, such as development, test and production, you can also use the appropriate service level for each server.
As a user of the open source variant schedulix, you can also take advantage of our service levels as part of a subscription. However, only schedulix installations are supported which were created by compiling an unmodified copy of the source code provided by independIT Integrative Technologies GmbH on GitHub or by means of an installation package provided by independIT.
independIT Integrative Technologies GmbH is offering the following service levels of support for the Service Orchestration and Automation Platforms BICsuite and schedulix:
| | | | | |
| --- | --- | --- | --- | --- |
| | Copper | Silver | Gold | Platinum |
| Information about patches and new releases | yes | yes | yes | yes |
| Delivery of patches and new releases | yes | yes | yes | yes |
| Number of tickets | 4 | 20 | unlimited | unlimited |
| Guaranteed response time | next workday | 24 hours | 2/6/12 hours | 24/7 |
| Night, weekend and holiday tickets | no | yes | yes | yes |
| Remote initial installation service | no | yes | yes | yes |
| Remote upgrade service | no | yes | yes | yes |
Support Levels
Copper Support
The copper support is ideal for users of the BICsuite Basic Edition and the structurally identical open source variant schedulix. After the initial installation, you will be able to independently install new installation packages, releases and patches using the installation instructions supplied. The copper support includes 4 support tickets for which the response time is guaranteed for the next working day at the latest. You also have the option of purchasing additional support ticket packages. Copper support is available to users of all BICsuite editions except ENTERPRISE.
Silver Support
As a Silver Support customer, we take over all installation of new releases or patches for you remotely. The package includes 20 support tickets with which you can also get support at night, on weekends and on public holidays.
Gold Support
As a Gold Support customer, you are entitled to 24/7 support with very fast response times. The number of support tickets is unlimited, so that entire departments can directly access our support at any time. During the German office hours (workdays 8 a.m. to 6 p.m.) independIT guarantees response times of 2, 6 or 12 hours, depending on the class or severity of the error. Critical error: The operation of the system is significantly restricted or impossible due to the error. Serious error: The system can only be operated to a limited extent. Non-critical error: There are no or only minor restrictions on operation.
Platin Support
As a user of the PROFESSIONAL or ENTERPRISE Edition of the BICsuite Service Orchestration and Automation Platform, you receive 24/7 support with an unlimited number of tickets with Platinum Support.
Tickets
Tickets are questions or error messages concerning BICsuite.
They can be submitted during German office hours: Mon-Fri, 8 a.m. to 6 p.m. CET (GMT+1). The guaranteed response time is dependent upon the selected service level.
Tickets must be clearly declared as such and be authorized. How this is to be done is regulated in the Software Support and Maintenance Agreement. If the Software Support and Maintenance Agreement does not regulate the declaration and authorization of tickets, every question or error message will be treated as a ticket and counted. Otherwise, independIT will not guarantee a response time for questions or error messages without a corresponding declaration and authorization. Gold and Platinum tickets are assigned an error category so that they can be handled correctly. Tickets without an error category are treated as being "non-critical". independIT reserves the right to regrade the error category according to the assumed severity of the case.
If the number of available tickets for Copper and Silver support is exhausted, it is necessary to order additional tickets. independIT will not guarantee a response time until receipt of the order for additional tickets.
Unused tickets expire at the end of the maintenance and support period of one year, or one year after placement of the order for additional tickets.
Night, weekend and public holiday tickets
Silver and Gold support level customers are able to submit tickets with the fault categories "critical" and "severe" outside of German office hours: Mon-Fri, 8 a.m. to 6 p.m. CET (GMT+1). These night, weekend and public holiday tickets will be processed with a response guaranteed within 24 hours.
Remote services for initial installation and upgrade
The remote services for initial installation and upgrade installation included from the Silver Service Level onward require remote access to the affected systems with all the privileges and data transfer options required to carry out the work. The respective system requirements must be established by the customer before the start of the service activity. The work can also be carried out by the customer himself with the assistance of independIT support. If required, the work can also be carried out by independIT employees at the customer's premises. In this case, the customer will be charged for travel and accommodation costs, expenses and travel times according to the daily rates agreed in the support and maintenance contract.
Do you have any questions regarding our products and services, or are you interested in a demonstration? Please contact us!
---
The BICsuite Highlights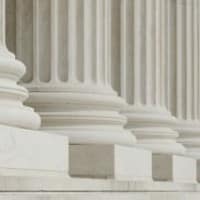 ---